New Paper: Heterostructure and Q-factor engineering for low-threshold and persistent nanowire lasing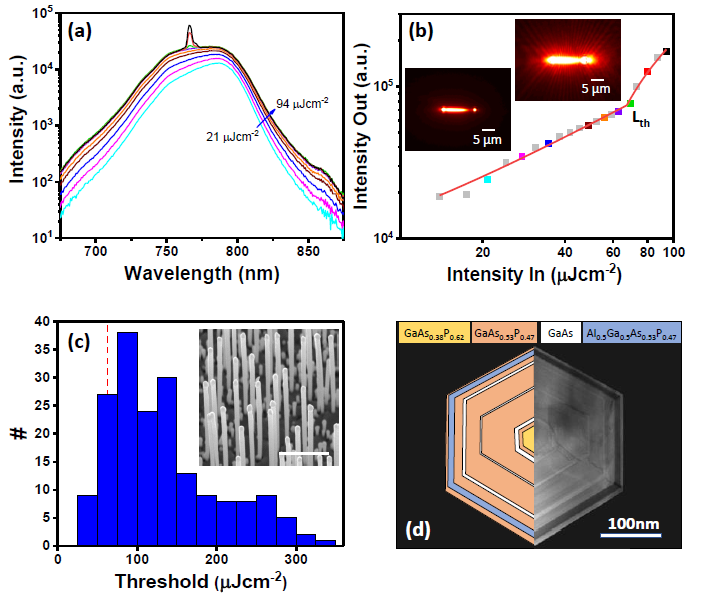 Group PhD student Stefan Skalsky's paper on semiconductor nanowire lasing has just been published in Light: Science and Applications. In this new work, Stefan used his newly developed Interferometric Time-Correlated Single Photon Counting system (i-TCSPC) to measure the coherence length of laser emission from nanowires grown by the Liu group at UCL. These measurements allowed the direct calculation of the nanowire mirror reflectivity.
During this study, Stefan found that it was possible to use indirect bandgap materials as a holding state for carriers before they relax into the emissive wells; this finding both allows multi-nanosecond lasing after a sub-picosecond excitation, and record low lasing thresholds through resonant excitation.
This work was supported by TEM provided by the Sanchez group at Warwick.
Reference: Heterostructure and Q-factor engineering for low-threshold and persistent nanowire lasing, Skalsky et al., Light: Science and Applications, 9, 43 (2020) https://doi.org/10.1038/s41377-020-0279-y